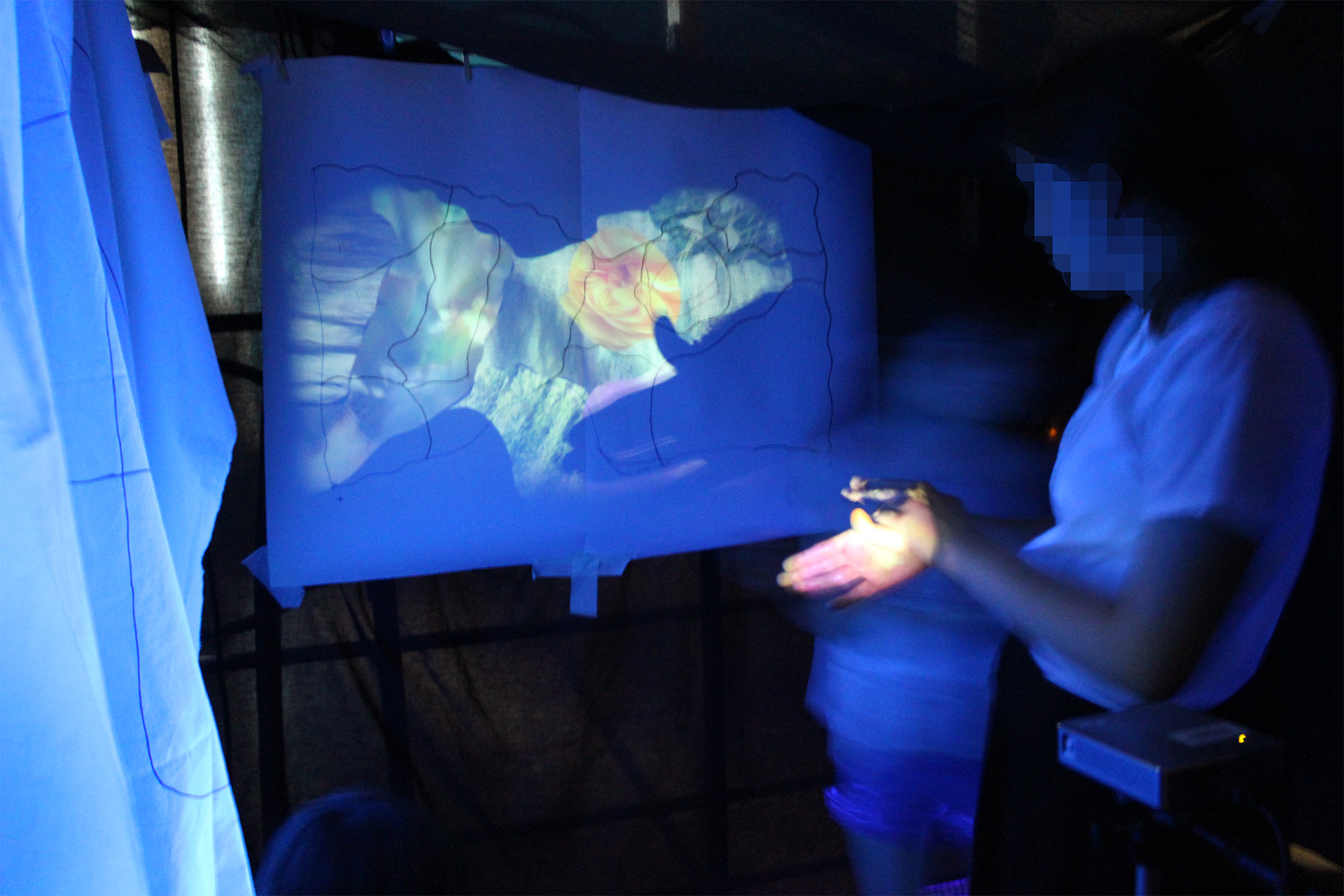 For weeks, we had been visiting Limpsfield Grange and developing creative activities with participants. We had lots of surprises and fun. The moment (and the sun) arrived for Limpsfield participants to explore outdoor spaces with small video cameras (a nice set of compact orange devices). We went outside to walk around the school grounds and record any visual textures that attracted our attention. The creative brief was to record interesting textures – surfaces that were fascinating us, because of their movements, structures, colours, etc. Whatever grabbed participants attention!
Once we had walked around the school grounds, we could then try mapping some of these visual textures onto a paper where we had drawn the outline of an island. We were working with the theme of The Tempest, and we wanted to create "this island is mine" and what this (our) island would look like if seen from above, as if we were birds or clouds hovering over, hanging in the sky.
The mapping of the textures was done afterwards; first we needed our participants to take some shots, visit the fantastic lamas and goats, look at flowers, moss and tree bark around the school, as well as the leaves, and grass and buckets of water. Back indoors, we could then look at the footage together and decide on how to combine the moving images and how to create a time based map of a geography, our island. With a rough sketch of what the imaginary island should look like, the time to roughly map those moving textures, combine them and export them as a media file had arrived. I took that task on as homework, and in the following visit to Limpsfield Grange we shared the video (mapped textures) with our participants. I'm not quite sure what they made of it, whether they thought I had done a good job at translating their ideas. Sometimes it's difficult to tell at a precise moment, and some distance is needed to evaluate our creative endeavours.
For the purpose of sharing this creative output, I have muted the sound, so that the viewer can fully engage with the fascinating visual imagery that participants produced and not be distracted by the chattering behind the scenes.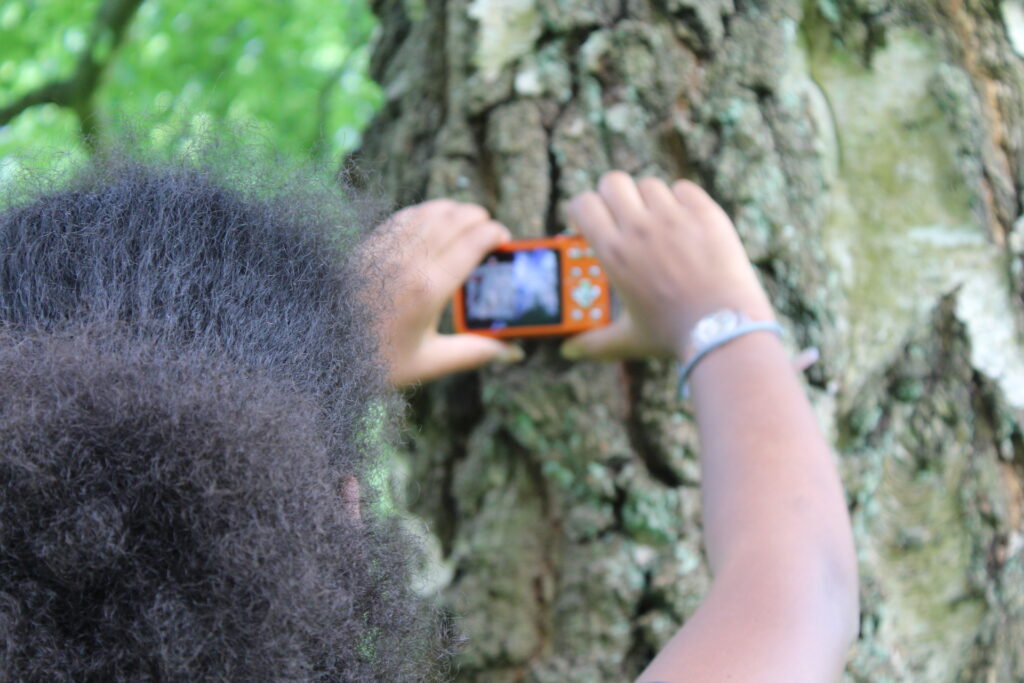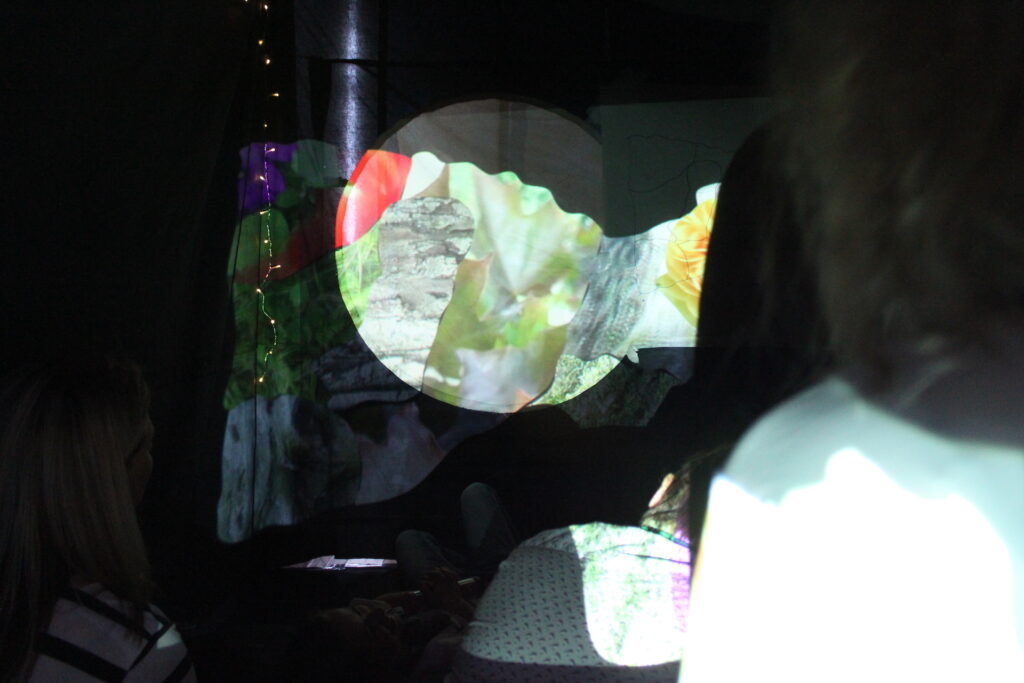 Written by Rocio von Jungenfeld (Co-Investigator, practice-based researcher)